CONGRATS
CONGRATULATIONS ARE IN ORDER! 
Congratulations to the following members for continuously improving their skills and gaining new knowledge with PMI.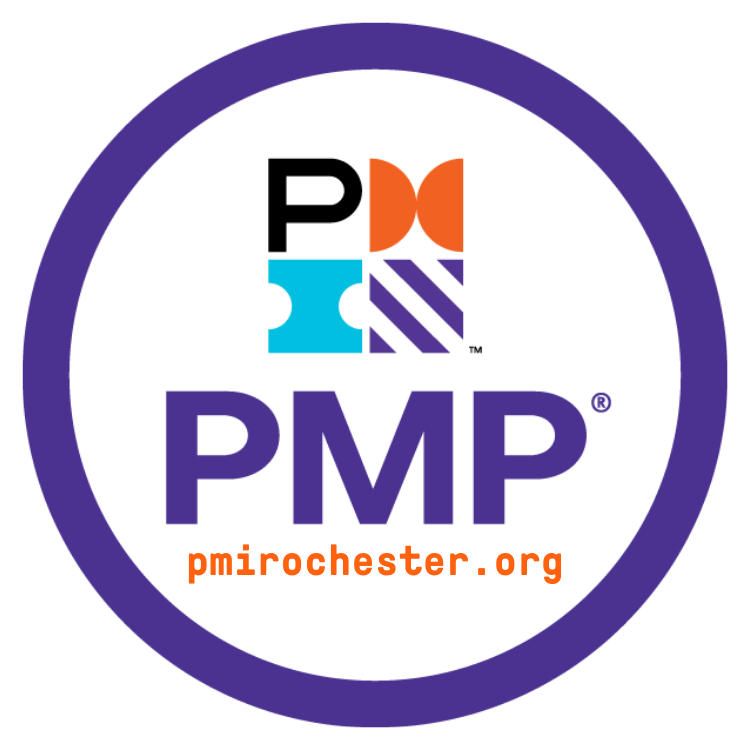 Aaron Cignarale
Katie Clapp
Jeffrey Cross
Anntionette Crouch
Carissa Gagliardi
Laurie Lanphear
Myriam Martinez
Timothy McKay
Holly Metcalf
Bashitha Nanayakkara
Eva Otero
Patrick Scahill
Jenna Tatar
Umphavanh Thatvihane
Matthew Vaughn
Kelly Woods
Ming-Hang Yang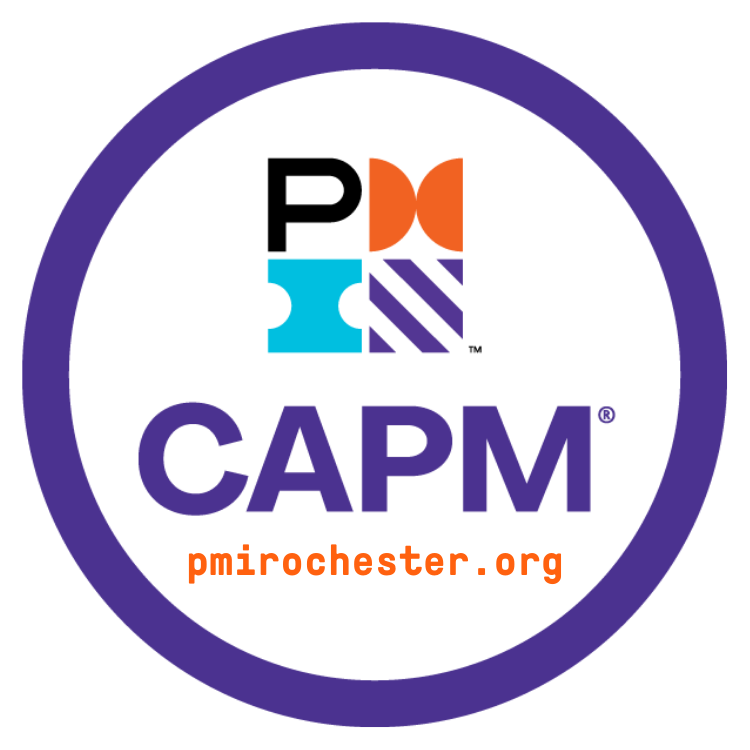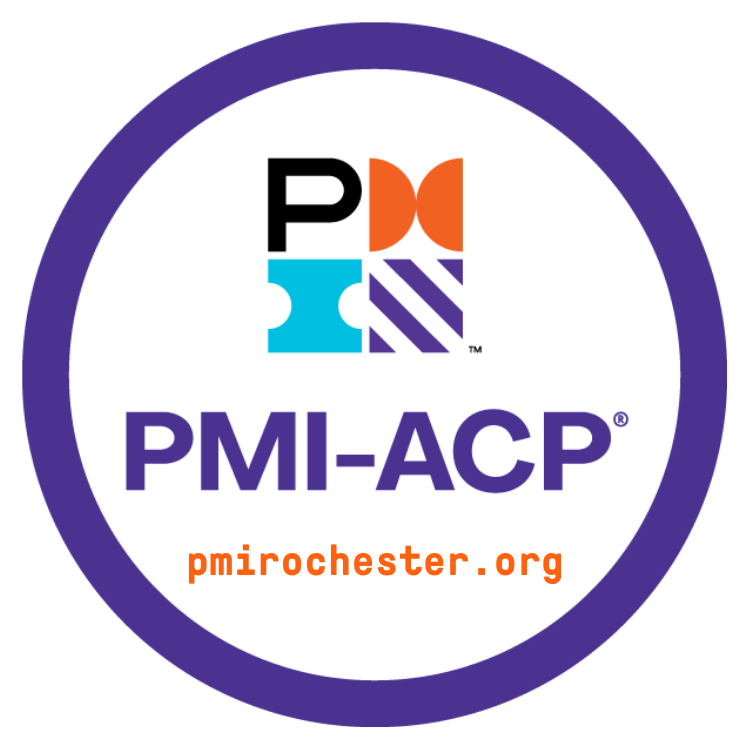 WELCOME
CELEBRATE NEW MEMBERS 
Our chapter continues to grow! Let's welcome the following new members of PMI Rochester:
Hui Su
Megan Nguyen
Caryn Papish
Jo Ann Ocampo
Doug Bailey
Rachel Stowell
Tristan Crouse
Ron Loz
Welcome and thank you to all of our new members!
'THE ALCHEMIST' REVIEW BY MANISHA MANDE
Manisha Mande, PMIEF Liason for PMI Rochester, wrote a beautiful book review of 'The Alchemist' and she was kind enough to share it with us and our local PM community. Please, take some time and read her review and her insights about this amazing book by Paulo Coelho HERE. Enjoy!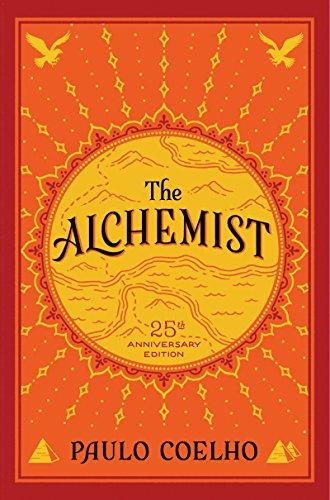 HARDSHIP PROVISIONS
PMI Hardship Provision is available to help members renew their membership. A PMI member whose financial condition has changed drastically and sufficiently so that a member would have difficulty renewing their membership. A member must be in good standing for at least three previous years to qualify for the hardship provision. Under this provision, a member is granted a waiver for one year of PMI membership dues and one year of dues for membership in any two PMI Chapter of which the applicant was a member the previous year. The Hardship Provision may be granted for a maximum of two years for each member.  Prior to the membership expiration date. Contact PMI Global for more information. 
Please remember that any incorrect or untrue statements made by a member are in violation of the PMI Member Ethical Standards-Member Standards of Conduct and may lead to the initiation of an ethics complaint in accordance with the PMI Member Ethics Case Procedures
35th ANNIVERSARY PRESIDENTS INTERVIEW SERIES! INTERVIEW WITH A PRESIDENT!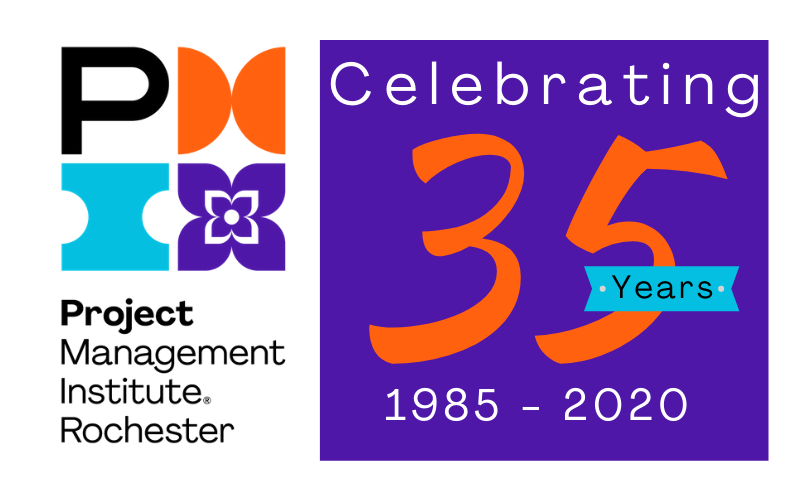 For the PMI Rochester Chapter 35th Anniversary, we are celebrating this milestone by celebrating our leaders; the ones who brought us to where we are today. We have certainly come a long way, baby! PMI Rochester will be releasing a series of interviews starting in September with the current President, Lori Gacioch and working back in chronological order. This is going to be some interesting and exciting stories to hear! Along with our host, Christine Freeman, who does an amazing job in pulling out all the stuff you want to hear! The hot goss! Don't miss out on how PMI Rochester went from zero to 900+ members, all the growing pains and how each leader and group of volunteers brought their very own flavor of success to grow this chapter to what it is today.
THE NEW PROJECT MANAGEMENT READY CERTIFICATION FOR STUDENTS
The PMI Project Management Ready certification presents the tools needed to apply this knowledge to a wide range of career paths, and to the student's day to day activities.
Developing project management skills will serve students throughout their lives. The PMI Project Management Ready certification is a way for students to immerse themselves in the project management industry and connect with this passionate community of professionals.
The PMI Project Management Ready introduces learners to:
 - Project Management Fundamentals and Core Concepts
 - Traditional Plan-Based Methodologies
 - Agile Frameworks/Methodologies
 - Business Analyst Frameworks

The PMI Project Management Ready is aligned with Certiport's  "Learn, Practice, Certify" model. Courseware, practice tests and the certification exam will be offered through Certiport. The courseware will be available in October, practice test and exam available December 2020. Learn more about Certiport: https://certiport.pearsonvue.com/. 
If you are an individual or a school/test center and you are interested in obtaining pricing details about the Project Management Ready certification, practice tests, or learning materials; learn more from Certiport: https://gocertiport.pearsonvue.com/PMI.
KICKING OFF YOUR PROJECT HAS NEVER BEEN SO EASY
Project Manager may not be your job title. But you'll still be asked to manage projects throughout your career. Kickoff will show you how.
IT IS FREE!!!
This is a tutorial on the basics of Project Management for anybody - from Students to anyone who is managing projects in their day to day activities. 
This is a free 45-min course that has partnered up with tech giants - like Amazon, Tech Mahindra, and PMI. After completion of the course, it awards you a PMI badge that one can share with Social Media including LinkedIn.
See more information here: https://www.perfectkickoff.com/ 
DISCIPLINED AGILE SCRUM MASTER WORKSHOPS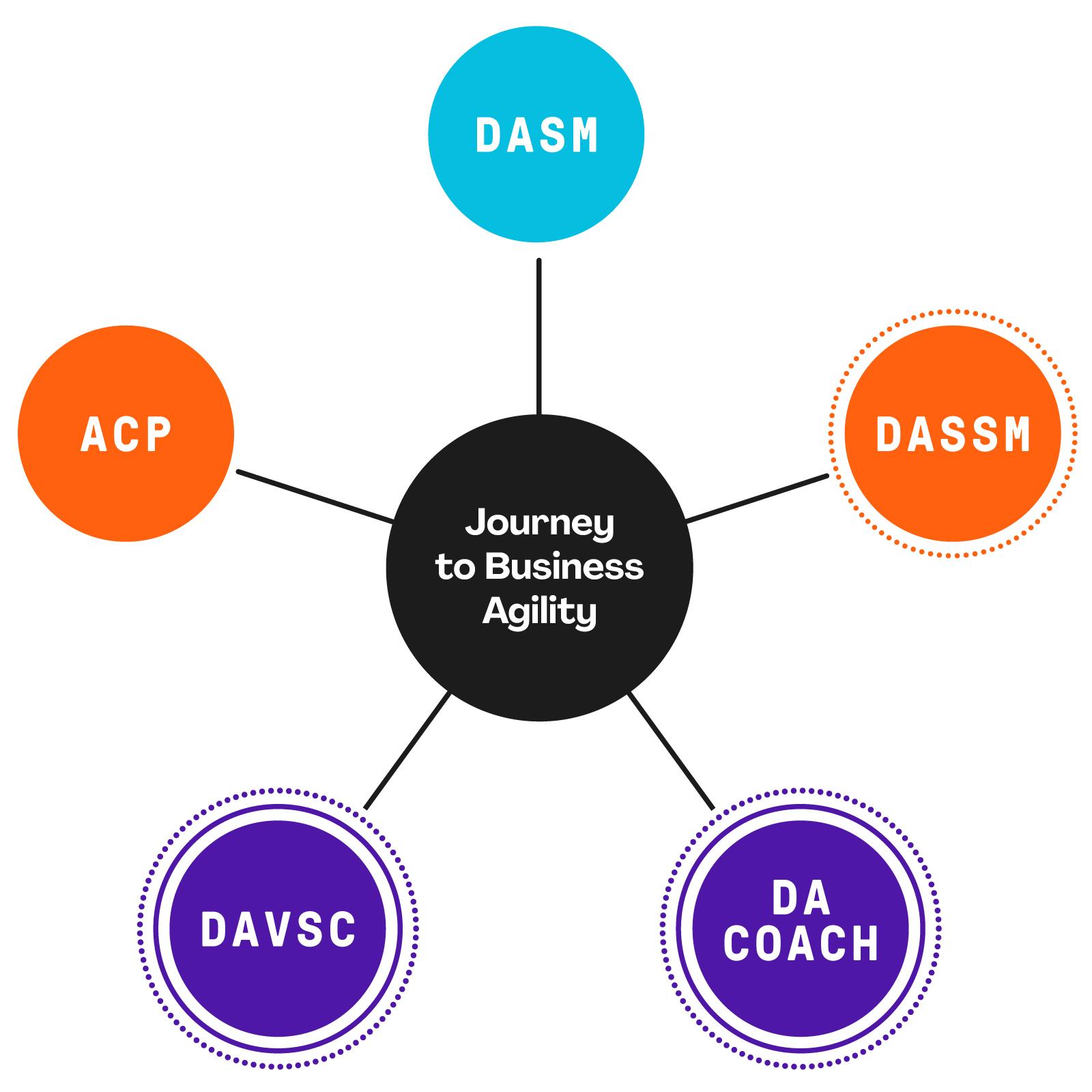 Drum roll please…The first of the new Agile Certification Journey certifications and accompanying training workshops is here! We're pleased to share the Disciplined Agile Scrum Master (DASM) workshops are now available following the official launch, Monday, 12 October. Professionals can now register for the DA Scrum Master (DASM) training workshop and exam here.
DASM is a nine-lesson, instructor-led course that shows you how to use Disciplined Agile (DA) to improve your team's way of working. In just two days, you'll become familiar with foundational agile and lean practices that DA supports, practice using the tool kit to solve problems, and learn how to build high-performance teams. No prerequisites are required.
Looking ahead, the Disciplined Agile Senior Scrum Master (DASSM) training workshop and exam will launch in December, and the Disciplined Agile Coach (DAC) and Disciplined Agile Value Stream Consultant (DAVSC) training workshops and exams will launch in early 2021. We will continue to keep you informed of the timeline and alert you as training workshops become available for registration.  
These four Disciplined Agile certifications join PMI Agile Certified Practitioner (PMI-ACP)® to create the Agile Certification Journey, a comprehensive suite of agile training and certifications that extends beyond any single agile approach and creates a pathway to deepening agile experience.
We continue to update the DA microsite on PMI.org with these details, but we admit progress has been a bit slower than we had hoped and we appreciate your patience. In the meantime, we hope you enjoy the newly available DASM workshops.
LIM—October: Talent Show Videos, Prize Winners and More!
The Virtual LIM—October featured 25 sessions, forums to exchange ideas and meet new people, and most importantly, almost 2,000 enthusiastic chapter volunteers. Learn more about LIM—October, including the winners of the talent show and the Chat to Win prize drawing!
Congratulations to the winners and thank you ato ll those who submitted a talent video! Check out the winning videos HERE.  
Below yu can watch our own Lori Gacioch, who participated in the Talent Show with cover of 'Turn On Me' by Norah Jones:
DEI SESSION DURING LIM
Watch this amazing DE&I session during LIM with Lori Gacioch HERE. 
VIRTUAL FALL SYMPOSIUM 2020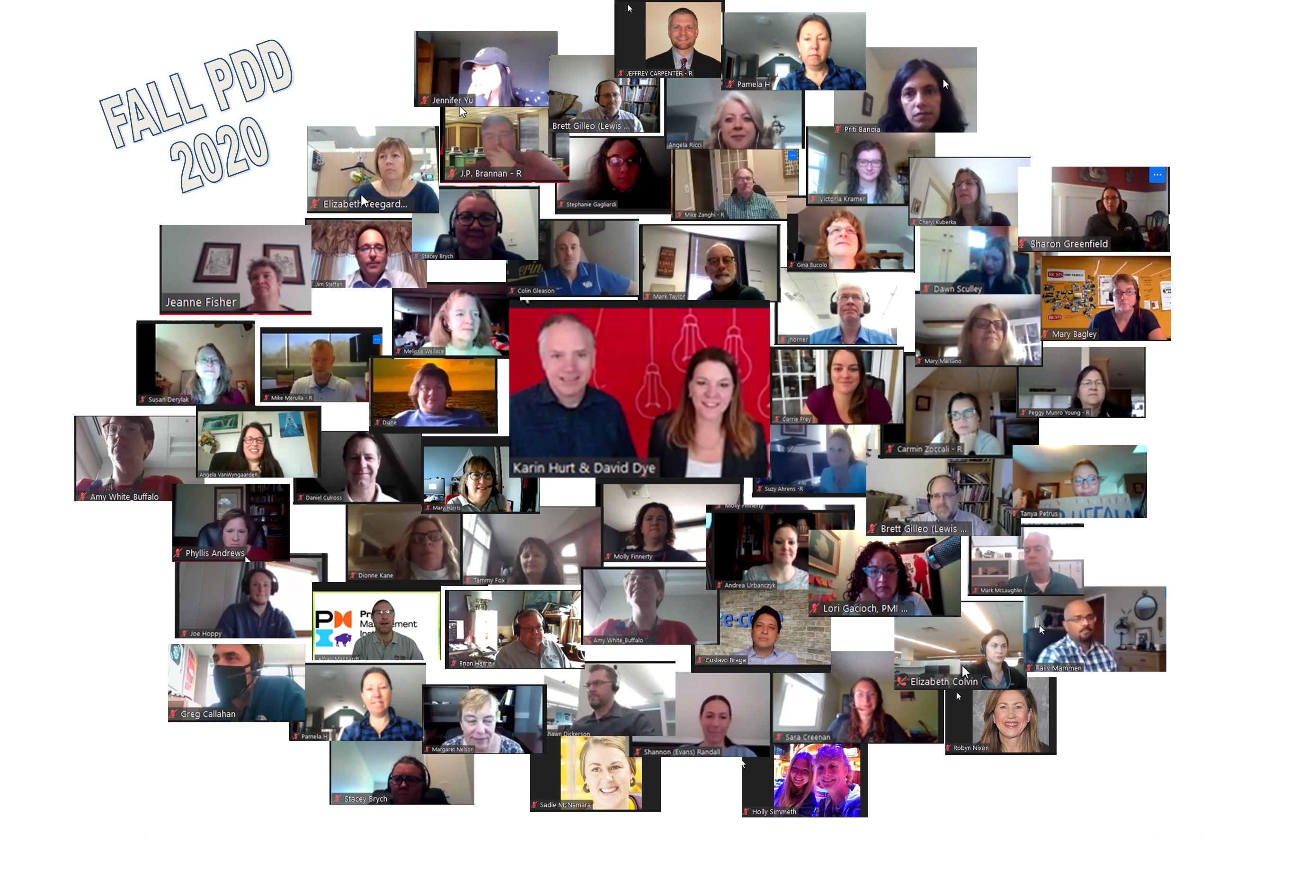 We finally did a joint event with PMI Buffalo and the result was simply AMAZING! 
The 2-day event in November, with Karin Hurt and David Dye, was an absolute success and the engagement was great! 
ROC One Community Award Winner
CONGRATULATIONS to our ROC One Community Award Winner - URMC IPADS FOR INPATIENT TELEHEALTH!!!

This award recognized those individuals (team) whose work has had a significant and demonstrable impact in responding to COVID-19. The project should demonstrate: 
Problem Solving
Meeting Urgent Needs
Treatment and/or Response to COVID-19
VOLUNTEER OF THE YEAR 2019-2020
Volunteer of the 3rd Quarter 2020