CONGRATS
CONGRATULATIONS ARE IN ORDER! 
Congratulations to the following members for continuously improving their skills and gaining new knowledge with PMI.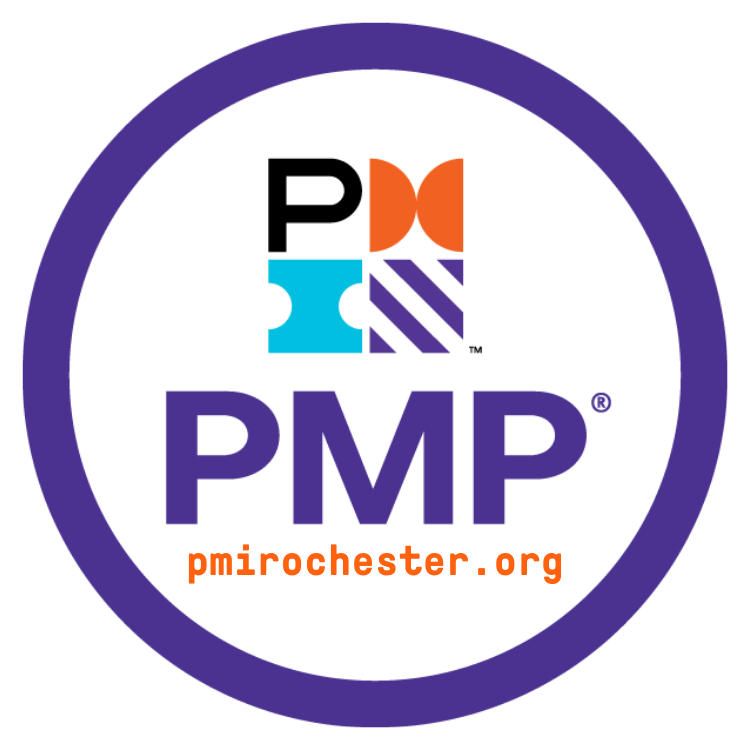 Al DiGuiseppe
Luz Lee
Spencer Turan
William Woodhams
Mary Ann Ruganis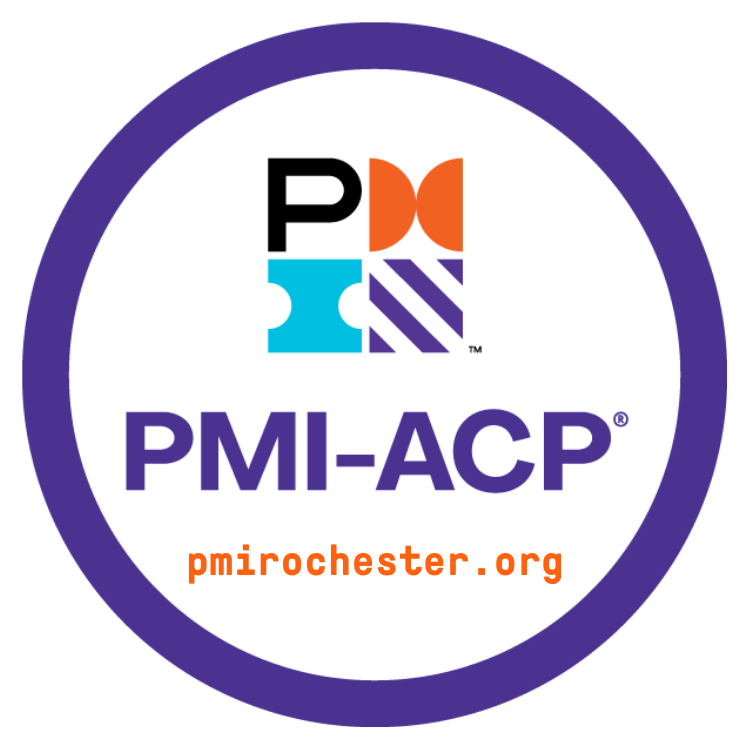 Kelly Flaherty
Michael Meynadasy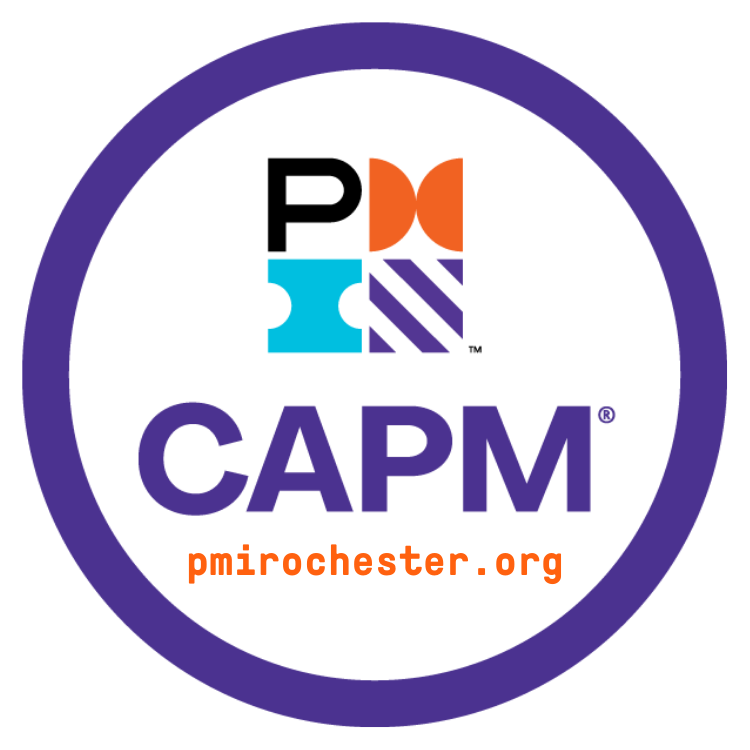 Theresa Jeane
Katherine Farley
AND:
Kristopher Page - PMI-PBA
WELCOME
CELEBRATE NEW MEMBERS 
Our chapter continues to grow! Let's welcome the following new members of PMI Rochester:
John Anderson
Shaniece Blair
Jeannette Crocker-Plymale
Ahmed ElHady ElSayed
James Forbes
David Gerhard
Floyd Godfrey
James Gray
Jennifer Kusse
France MacDonald
Myriam Martinez
Alida Merrill
Angela Sywulski
Cyrille Zongo
We're growing so rapidly in the past few months. We have 900+ members and continue to increase daily. Welcome and thank you to all of our new members.
DIVERSITY AND INCLUSION UPDATE - WINTER 2020
PMI Rochester continues our commitment to Diversity, Equity, and Inclusion, and plan for more events and outreach in 2020. As we shift our focus from building the foundation of our program to expanding outreach, we again ask YOU to help us understand the PMI community we serve and its needs.

Your experiences, ideas, and opinions matter to us as we continue to embrace change. Please participate in our survey that you will receive near the end of February. It should take you no more than 3 minutes, and we assure you that all responses are fully confidential, and that your specific answers remain anonymous.
Please visit our website at https://pmirochester.org/diversityandinclusion or contact the Diversity and Inclusion Director at diversity@pmirochester.org.
PMI 2.0
As PMI's transformation evolves, how PMI will work with its stakeholders becomes clearer. Find out the most current information regarding the research and activities that are shaping the way we work with our five "partner channels" (chapters, REPs, academic programs, organization relations and volunteers) in support of making PMI the association of the future.
GLOBAL CELEBRATION OF SERVICE – A HUGE SUCCESS
2019 was such a special year for PMI. As we celebrated our 50th Anniversary, we also discovered how much we share a passion for service, for giving back, and for helping to make the world a better place. While our Global Celebration of Service program (https://www.pmi.org/anniversary/gallery) will be reshaped in the new year, our support of the United Nations Sustainable Development Goals and our commitment to service will continue well into the future. We thank the thousands of chapter leaders, members and volunteers who put their hearts into this program this year and did so much good around the globe. Stay tuned for more information on how you can continue to participate in 2020 and beyond.
ITHACA BRANCH NEWS

Our March 4 speaker is Michael Swenson. His session is titled 'What's Trust Got To Do With It'. As a FranklinCovey instructor, Michael brings years of experience to us. We're also offering this meeting both in person and virtually.
The Ithaca Professional Development Day (PDD) team has been hard at work surveying members about what is needed for an Ithaca PDD. We're happy to report that YES - we've begun planning for a PDD in the fall of 2020.
The Ithaca team has also been working with local college students to determine what is needed for Student Outreach. We're excited to share that we've begun plans to hold a panel discussion in the spring of 2020.
If you're interested in joining the volunteer team for any of these activities, please reach out to me at Ithaca@pmirochester.org.
We're looking forward to an exciting 2020!
Chris O'Brien
VP of the Ithaca Branch
NEWS YOU CAN USE
The PMP Exam is Changing in a Big Way
Every 3-5 years, PMI conducts research to adjust the PMP exam content so it remains relevant to the profession. Now PMI is changing the exam to include both predictive and agile/hybrid approaches to project management. Also, instead of five domains, the exam will focus on three domains: People, Process, and Business Environment. When this change was announced June, stakeholders immediately began sharing feedback and the consensus was they felt they needed more time to prepare. In response to that customer input, PMI made the decision to delay the PMP exam change until 1 July 2020.
This focus on the PMI 2.0 pillars has generated excitement within PMI and has responded to feedback and input from stakeholders around the world.  It's a great time to be a part of PMI!
PMI's acquisition of Disciplined Agile and the FLEX approach to support Agile Practitioners in the enterprise

PMI has announced the acquisition of Disciplined Agile  and the FLEX approach  to support Agile practitioners in the enterprise. "This acquisition is an important building block for PMI as it addresses new ways of working in an increasingly agile world, and greatly expands the capabilities of project managers and agile practitioners alike," said Sunil Prashara, president and CEO of PMI. "PMI is now positioned to add even more value for members by providing a full continuum of products, services, training and certifications to project managers, agile leaders and their teams wherever they are in their careers – sometimes even before they know they need it. Regardless of approach, whether it be traditional or agile, project or product, PMI is uniquely positioned to deliver value for individuals and the organizations they serve."
 
Read these announcements and look for further developments as PMI assists the chapters in educating Project Managers and Agile practitioners with access to training, certifications and relevant communications supporting the Project Economy.
PMI Educational Foundation Volunteer Spotlight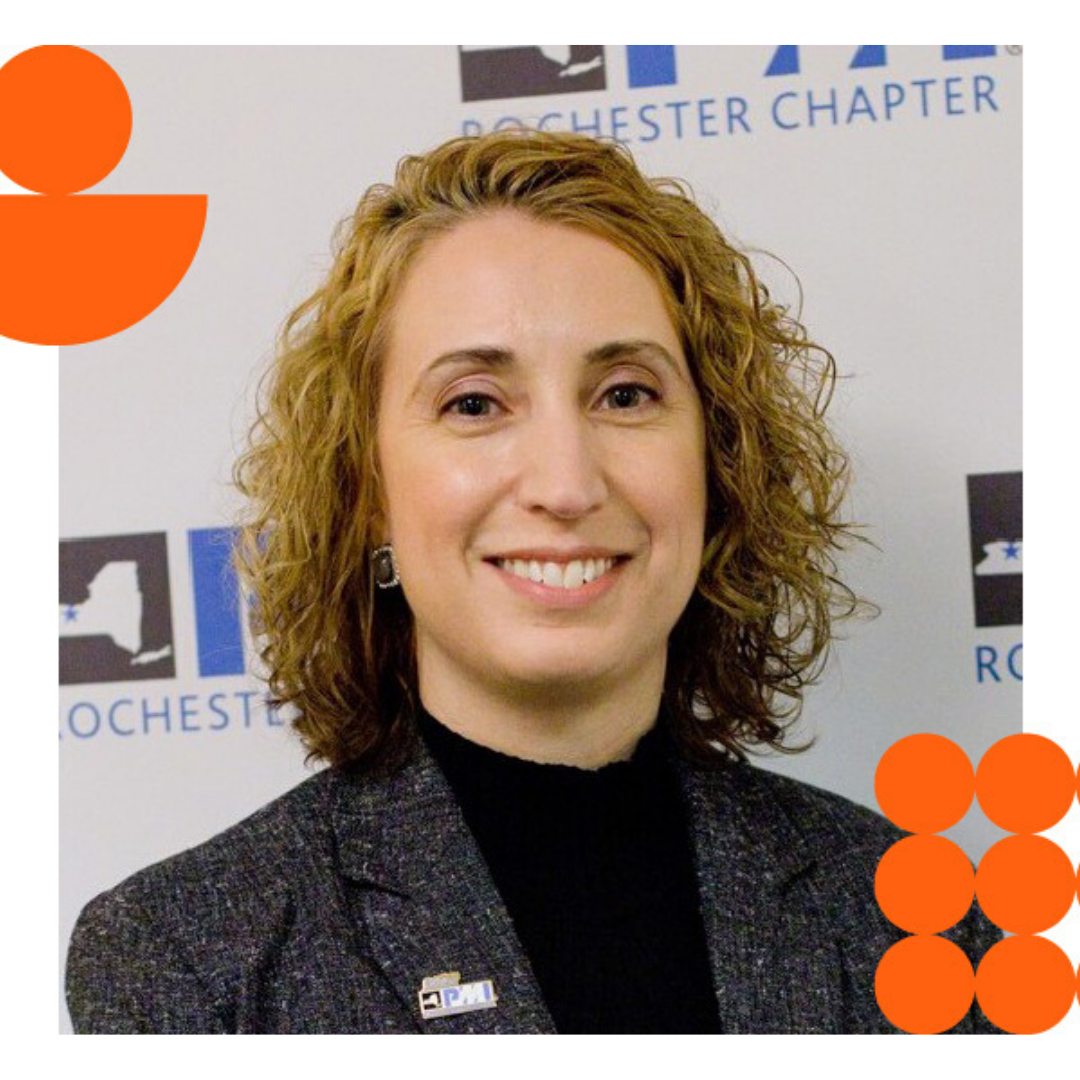 Sharing a spotlight that was done on our dear friend Michelle Venezia, a mentor and past president of the PMI Rochester chapter. She has done so much for not only our local chapter but in our region and globally. She has a passion for social good efforts and has tirelessly given her skills to this area for the past 3-4 years. We are so proud to see this article!
Michelle is currently serving in a global role as a PMIEF (Educational Foundation) CEC (Community Engagement Committee) member for our 6-state PMI Region.
https://buff.ly/3aOkp4v