<< Back to Calendar
Effective Risk Management - Two-part Workshop - Day 2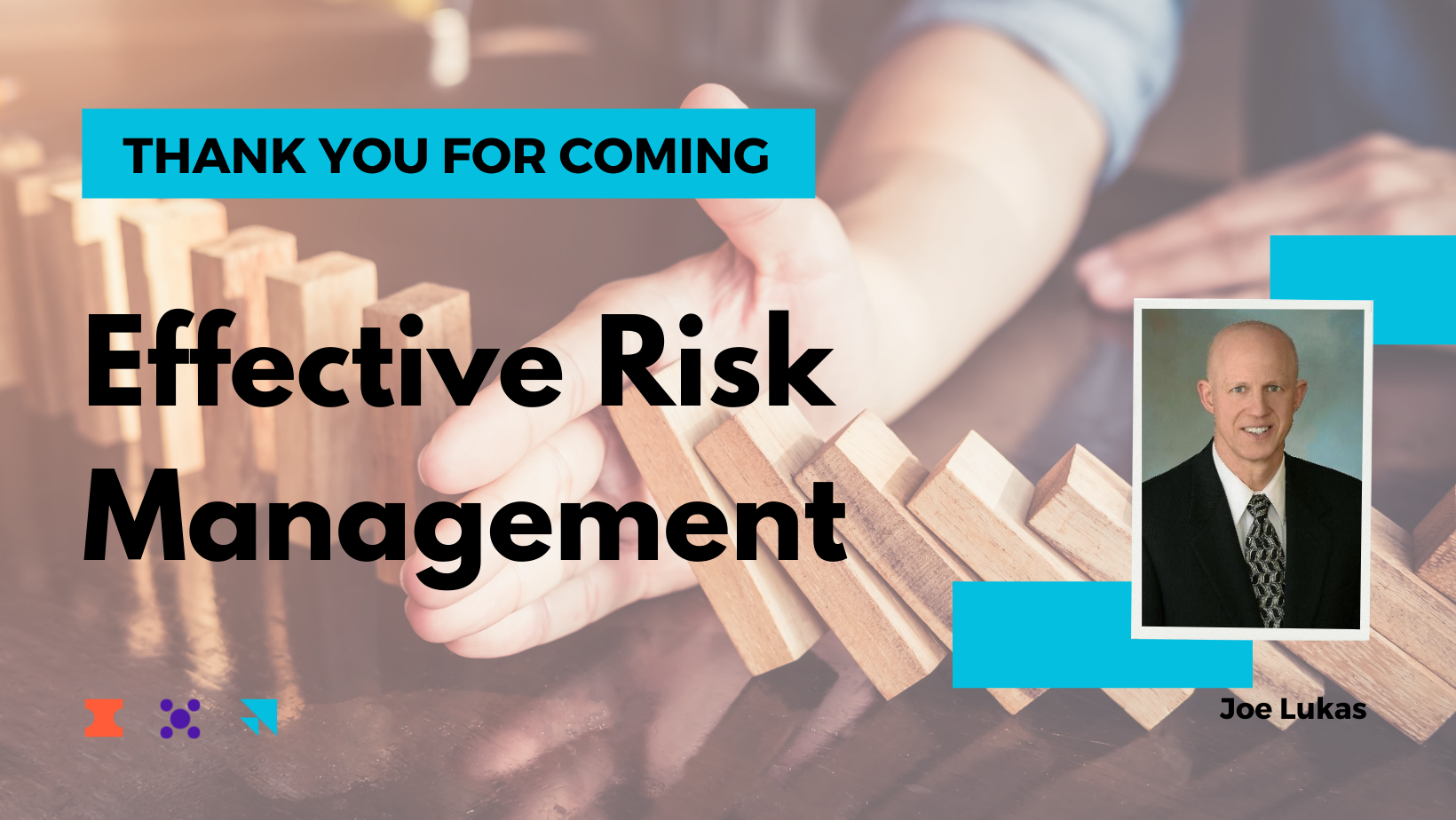 Event Topic: 
This 2-part full day course is specifically designed for project managers and project team members looking to achieve excellence in managing project risks. How often are your projects impacted by unanticipated events? Do you find yourself constantly putting out fires on your projects? This course will improve your ability to identify and manage the opportunities and threats on your projects. Become proactive rather than reactive by learning an effective risk management process including best practices for risk identification, risk analysis and risk response planning.
This course will cover the elements needed for successful risk management, and the common mistakes made by project managers. Effective methods for identifying risks will be discussed. Qualitative risk analysis tools and techniques will be presented.  Successful planning methods for responding to potential risk events will be reviewed. Application of risk management to project budgets, schedules and contracting strategies will be described using specific examples. This course will be highly interactive, with exercises and sample problems to allow attendees to practice the tools and techniques presented during the course. Attend this course and learn how to achieve excellence in managing the risks on your projects!
Schedule Details: 
This is two-part Workshop: 

Part 1: 09/29 8am-12pm
Part 2: 10/06 8am-12pm

4 Tech PDUs for each day = 8 Tech PDUs in total
The announced price is for both days: $85 / $60 for both parts 
No single day registration. The course is meant to take two days and will have some light follow-up activities between the sessions

REGISTER just for the first day to attend both days

(no need to register for each part individually)
Speaker: 
Joe Lukas
has been involved in project management for over 35 years. His work experience spans engineering, manufacturing, construction, project controls, estimating, contracting and project, program and portfolio management. His projects experience includes information systems, product development, construction and manufacturing.
Joe joined PMI in 1986 and has held many Chapter Board positions in Rochester, NY including two terms as President. He is a registered Professional Engineer, Project Management Professional, Certified Scrum Master and Certified Cost Professional. Joe has over 50 published articles on project management topics, and is a frequent guest speaker for companies and organizations across the country. Joe teaches and consults on project management topics and interpersonal skills.
Zoom meeting details will be sent in the invoice confirmation e-mail, upon registration. 

PHOTOGRAPHY AND VIDEOGRAPHY ON PREMISES AT PMI ROCHESTER EVENTS
A photographer may be on site to document a PMI Rochester event and/or activities. Photographs and video footage are the sole property of PMI® Rochester Chapter, Inc. By registering for and/or attending this event, attendees understand that PMI Rochester may use their likenesses for promotional purposes. If you do not wish to be photographed, please notify the photographer on site at the event. Otherwise we reserve the right to post photos and video with your likeness posted to the PMI Rochester website.
It is no longer possible to register for this event