<< Back to Calendar
Effectively Dealing with Workplace Disrespect

Summary: 
Research shows that more than 70% of workers have been impacted by disrespectful workplace behavior. Disrespect in project management comes in many forms: rudeness, sabotage, gossip, bullying, harassment, ignoring, demeaning, controlling and the list goes on. Regardless of the type, bad behavior poisons the work environment. Its impact is enormous: disengagement; loss of creativity and productivity; and sick leave, benefit and turnover costs. It not only creates dysfunctional workplaces, it can impact your events, client relationships, reputation and bottom line.
Fortunately, there are many proactive, preventative measures that you can take to manage disrespect. With many tools and an action plan, everyone in your workplace can create an effective strategy to prevent, manage and eliminate your workplace nightmare.
Background and Learning Objectives:
Disrespect happens. No matter how we reinforce expectations for workplace respect, every workplace encounters those who become workplace nightmares. If ignored or handled badly, bad behavior can devastate an event, team or organization like a wildfire. If handled early and effectively, relationships and workplace culture will be enriched. This makes disrespect management critical – it takes skill to effectively avoid arguments, clarify misunderstandings, deal with disputes, and repair relationships.
Disrespect can be effectively managed and even avoided if steps are taken early to reinforce behavioral expectations and devise an action plan for going forward.  Furthermore, by applying a series of thoughtful steps and tools, most be behavior can be resolved effectively.  Critical to success is learning how to engage early, using skills to identify and confront the disrespect and avoid escalation.
This presentation will enable participants to understand how to effectively reduce and manage workplace disrespect. More specifically, it will enable participants to enhance their communication skills and awareness for:
Proactively engaging to confront disrespect
Addressing bad behavior
Having difficult conversations
Tackling tough behavioral challenges
Improving listening skills
Enriching relationships and workplace culture
Changing the context of disrespect from negative to positive
PRESENTER – Paul Pelletier LL.B. PMP CAPS
Paul is a business executive, corporate lawyer, multiple author and international professional public speaker. He is an advocate, consultant and trainer in workplace bullying management, workplace respect, conflict management and leadership. He is a regular presenter at global conferences and events.
Paul is also a published author on the topic of workplace respect. His 2018 book, The Workplace Bullying Handbook – Identifying, Preventing and Stopping a Workplace Bully and his 2016 book Workplace Bullying – It's Just Bad for Business, are designed to help organizations and their staff address workplace bullying. Paul's consulting firm's website is http://www.paulpelletierconsulting.com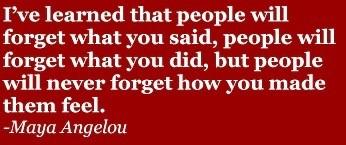 Meeting Info:
Zoom meeting details will be provided in the invoice email upon registration. 

PHOTOGRAPHY AND VIDEOGRAPHY ON PREMISES AT PMI ROCHESTER EVENTS
A photographer may be on site to document a PMI Rochester event and/or activities. Photographs and video footage are the sole property of PMI® Rochester Chapter, Inc. By registering for and/or attending this event, attendees understand that PMI Rochester may use their likenesses for promotional purposes. If you do not wish to be photographed, please notify the photographer on site at the event. Otherwise we reserve the right to post photos and video with your likeness posted to the PMI Rochester website.
It is no longer possible to register for this event