<< Back to Calendar
Foundations of Lean Workshop
Hosted by PMI New York City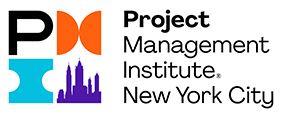 Foundations of Lean
Lean helps you focus on the flow of value to the customer quickly, sustainably, reliably, and with high quality. Lean is not a packaged solution; rather it uses Lean-Thinking to guide an organization's transformation towards business agility. It looks at the whole system and across all of the value streams.

This course shows how Lean employs concepts such as eliminating waste, cost of delay, quality, rapid feedback and response, and the role of management. It also satisfies the prerequisite of Lean knowledge for the DALSM exam.

Learning Objectives:
Learn the foundations of Lean; the attention to structure, time, and education
Learn the principles of Lean
Learn the time aspect of Lean
Conduct a value stream mapping exercise
Learn what an effective organization's value stream looks like
Discuss the role of management and their effect on culture
Describe how to use plan-do-study-act (PDSA) for continuous improvement
SPEAKER BIO
David Shapiro
David Shapiro is a Senior Director of engineering at Openlink leading multiple software development and DevOps teams.  David has driven DA adoption and transformation at Openlink, as well as other Global Enterprise Trading System Software companies.

David is an innovative hands-on certified Disciplined Agile Coach, Practitioner, and Instructor.  He is an Advisory Council member of the Disciplined Agile Consortium, a PMI member belonging to the NYC and LI chapters, actively working with DA Champions throughout the PMI organization to forward the DA initiative and adoption.  

David is recognized for his unique ability to develop top talent and cultivate high-performance teams that continuously exceed expectations. 
Standard Cancellation Policy

Registration fees, less a non-refundable $10 processing charge, are refundable if cancellation is received by the registration deadline of 8/21/2020.

(If yes, deadline)
    08/21/2020

Refund

To request a refund, send email to VPEducation@pminyc.org and provide the Order # and Event Start Date

 

Go / No Go Date

 

8/24/2020

PDU's earned

Attendees self report (7.00) Technical PDU's

 

PHOTOGRAPHY AND VIDEOGRAPHY ON PREMISES AT PMI ROCHESTER EVENTS
A photographer may be on site to document a PMI Rochester event and/or activities. Photographs and video footage are the sole property of PMI® Rochester Chapter, Inc. By registering for and/or attending this event, attendees understand that PMI Rochester may use their likenesses for promotional purposes. If you do not wish to be photographed, please notify the photographer on site at the event. Otherwise we reserve the right to post photos and video with your likeness posted to the PMI Rochester website.
It is no longer possible to register for this event