<< Back to Calendar
Mastering the Art of Humanness in Project Management: Serving Others Through Powerful Communications
Leadership
Hosted by the Ithaca Branch
Speaker 
Dana Lynn Bernstein
Topic Description
Everything we do starts with human connection. The ability to create a safe environment, demonstrate good listening and ask powerful questions will bring you richer and fuller relationships —both with yourself and those around you. You make a difference, but not when you are standing in your own way. In this webinar, we will tackle how to have powerful communications in order to achieve greater humanness — and, in doing so, develop stronger leadership and have better project management. You will learn how to create a safe environment by building trust with integrity and authenticity; find your purpose through asking great questions of yourself and explore the answers to unlock what stops us (and ask others focused questions, with the goal of unleashing their potential); and get better connected by discovering how to unearth powerful communication techniques to master humanness in a world where about 93% of communication is non-verbal.
Biography
Dana Lynn Bernstein, is a Life Long Learner and has a variety of certificates and degrees with the common theme of helping people. Her other passions are to organize chaos, be a wife and mother, and manage the family-run animal hospital. She has greatly enjoyed teaching practical skills: Ms Bernstein, taught at Kean University on several meeting planning topics including "how to read and dismantle a contract," and "Negotiations." She has over a dozen articles published in various magazines; has delivered 8 "Mastering the Art of" series webinars for PMI; and has led workshops in "how to have difficult conversations," and also workshops in mediation and conflict resolution (she has a Masters Degree in dispute resolution).
Dana is also an avid volunteer for Girl Scouts, CASA, a court mediator, and a bookkeeper for the local PTA. She just earned her certificate in Leadership Coaching for Organizational Performance and is looking forward to a new role as a leadership coach. She can be reached at danahornstein@yahoo.com. Linkedin: http://www.linkedin.com/in/danabernstein. Website: www.Danalynnbernstein.com
Agenda
5:45pm - 6:00pm:  Login, Meet and Greet

6:00pm - 7:30pm:  Speaker
7:30pm - 7:45pm: 
General Branch Announcements and
Wrap-up
PDU's

 
Leadership: 1.5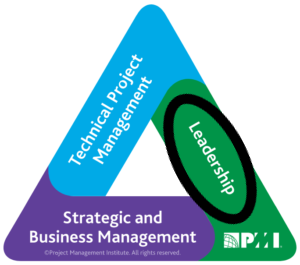 PHOTOGRAPHY AND VIDEOGRAPHY ON PREMISES AT PMI ROCHESTER EVENTS
A photographer may be on site to document a PMI Rochester event and/or activities. Photographs and video footage are the sole property of PMI® Rochester Chapter, Inc. By registering for and/or attending this event, attendees understand that PMI Rochester may use their likenesses for promotional purposes. If you do not wish to be photographed, please notify the photographer on site at the event. Otherwise we reserve the right to post photos and video with your likeness posted to the PMI Rochester website.
Register to this event