<< Back to Calendar
Disciplined Agile - What is it?
Technical
PRESENTERS:
Lori Gacioch (Chapter President) & Robin Louvain  
TOPIC: INTRODUCTION TO DISICPLINED AGILE 
Disciplined Agile was created by Scott Ambler and Mark Lines from Canada starting around 2009 when Scott was Chief Agile & Lean methodologist for IBM worldwide. He collaborated with Mark to write the first book called "Disciplined Agile Delivery" published in 2012. Since then Disciplined Agile has been greatly improved and has become the world's 2nd most popular enterprise agile framework behind the Scaled Agile Framework also known as SAFe
Unlike SAFe however, Disciplined Agile is much more flexible and can be used on projects and products of all types and sizes. A team of 4 people can use Scrum, which is part of the Disciplined Agile toolkit, or by dozens of teams delivering very large scale programs. Disciplined Agile was acquired by PMI in August of 2019.
Disciplined Agile's biggest challenge has been the fact that much of the world has never heard of it. This is changing quickly as the worldwide reach of PMI adds this robust agile offering to its product portfolio as an added benefit for you, its membership. PMI has received overwhelming interest in DA. PMI has over 300 Chapters around the world, and already more than half of them have nominated volunteer DA Champions for their branches. PMI Rochester's Lori Gacioch and Robin Louvain will discuss an overview of what DA is and what the future holds for PMI and DA.
PDU TYPE: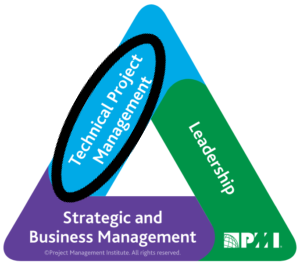 TICKETS
$0.00 PMI Chapter Member Price
PHOTOGRAPHY AND VIDEOGRAPHY ON PREMISES AT PMI ROCHESTER EVENTS
A photographer may be on site to document a PMI Rochester event and/or activities. Photographs and video footage are the sole property of PMI® Rochester Chapter, Inc. By registering for and/or attending this event, attendees understand that PMI Rochester may use their likenesses for promotional purposes. If you do not wish to be photographed, please notify the photographer on site at the event. Otherwise we reserve the right to post photos and video with your likeness posted to the PMI Rochester website.
Register to this event