<< Back to Calendar
Volunteer Recognition 2022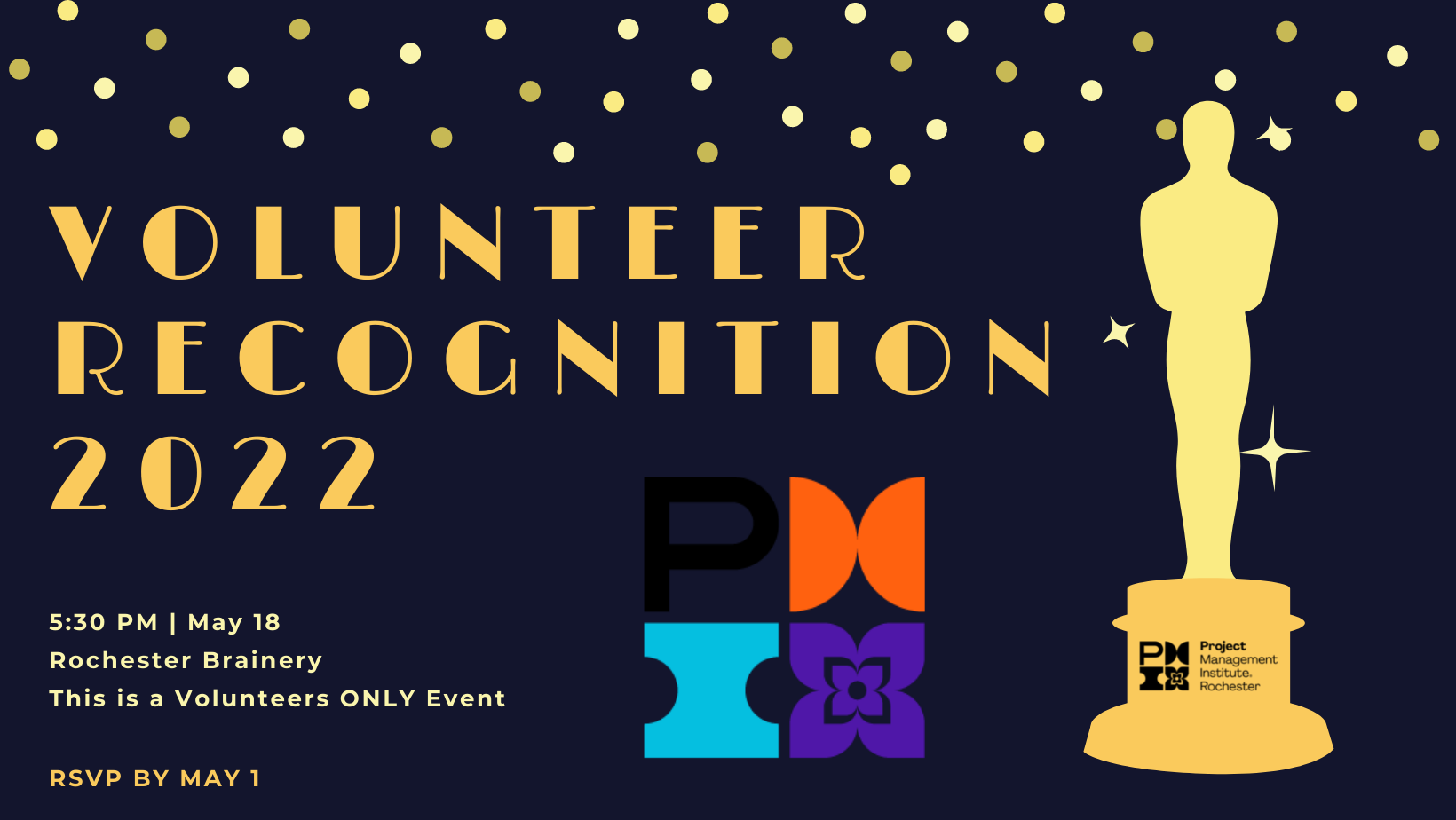 This is a no PDU earning event, open to all volunteers only, from both the Rochester & Ithaca. The purpose is to recognize all of the amazing volunteers who have stuck with our chapter through the difficulties of the pandemic, and especially honor our Volunteers of the Quarter for 2021 and Q1 2022.
Details:
This event is for PMI Rochester Volunteers ONLY. Each active volunteer should have received an email with an invite and registration form. If you are an active Volunteer with our Chapter but you have not received your invite, please reach out @ membership@pmirochester.org. 
We are looking forward to this Celebration. Stay tuned for photos :)

PHOTOGRAPHY AND VIDEOGRAPHY ON PREMISES AT PMI ROCHESTER EVENTS
A photographer may be on site to document a PMI Rochester event and/or activities. Photographs and video footage are the sole property of PMI® Rochester Chapter, Inc. By registering for and/or attending this event, attendees understand that PMI Rochester may use their likenesses for promotional purposes. If you do not wish to be photographed, please notify the photographer on site at the event. Otherwise we reserve the right to post photos and video with your likeness posted to the PMI Rochester website.