<< Back to Calendar
PMI ACP Live Online Weekend Classes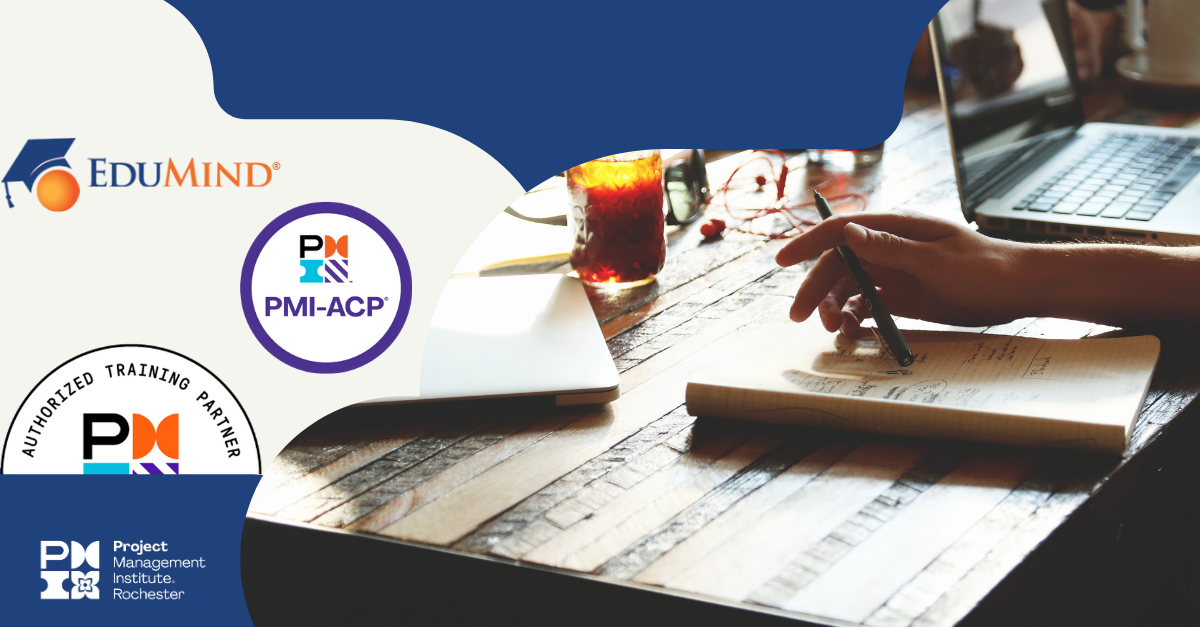 Managing projects has become an increasingly difficult task, and the tactics to manage projects have changed to a more agile approach. Recognizing this shift in how organizations manage projects, EduMind offers a review course to help those individuals who would like to obtain their Project Management Institute Agile Certified Practitioner (PMI-ACP®) certification.
EduMind PMI-ACP review course consists of engaging lectures and hands-on workshop sessions to help build a foundation based on the agile principles.
Course Schedule: 

Course Features:
PMI-ACP certification exam review course prepares candidates for the 150 multiple-choice PMI-ACP exam and satisfies the educational requirement to sit for the exam. The review course includes the following features:
Distinctively structured lessons
1 delivery method to choose from: Live Online
Interactive forum support for post-class discussion
PMI and Scrum Alliance reviewed course materials
Industry-based tips and tricks
Access to PMI-ACP simulation exams
Practice test
Course Materials: 
Course notes and workshop exercises, which can be downloaded/printed from the student portal
Online quizzes and practice tests
Discount Code for PMI Rochester Members provided in Promotional e-mails and the monthly eBlasts.
To register for a particular course, click on "Courses" in the header and then "Management", then select the certification that interests you!

PHOTOGRAPHY AND VIDEOGRAPHY ON PREMISES AT PMI ROCHESTER EVENTS
A photographer may be on site to document a PMI Rochester event and/or activities. Photographs and video footage are the sole property of PMI® Rochester Chapter, Inc. By registering for and/or attending this event, attendees understand that PMI Rochester may use their likenesses for promotional purposes. If you do not wish to be photographed, please notify the photographer on site at the event. Otherwise we reserve the right to post photos and video with your likeness posted to the PMI Rochester website.
It is no longer possible to register for this event